From Anshi's Desk…..
As you most probably know, tomorrow there is going to be a Solar Eclipse. If you did not know a Solar Eclipse is when the Moon passes between the Sun and the Earth, whereby you cannot see the Sun. Hence, the name Solar Eclipse(you cannot see the Sun). Here is some more information:
A solar eclipse can only take place when the moon is aligned with the Earth and Sun whereby the moon is blocking us from seeing the Sun. However, that does not mean we can only see the Moon as the moon does not actually give light. The only reason we can see the Moon is because it reflects light from the Sun. But, now that it has no light to reflect, apart from parts of the edges we cannot see the Moon apart from – as I already stated – the edges, so it looks like a black circle. All of this can also be explained in a diagram.
However, it also depends on where you live. If you live in the North or South poles then you will see more of the Sun, as explained in the diagram, however, if you live in the middle of Earth then you will not see as much, if any, Sun.
Here are some images of a Solar Eclipse: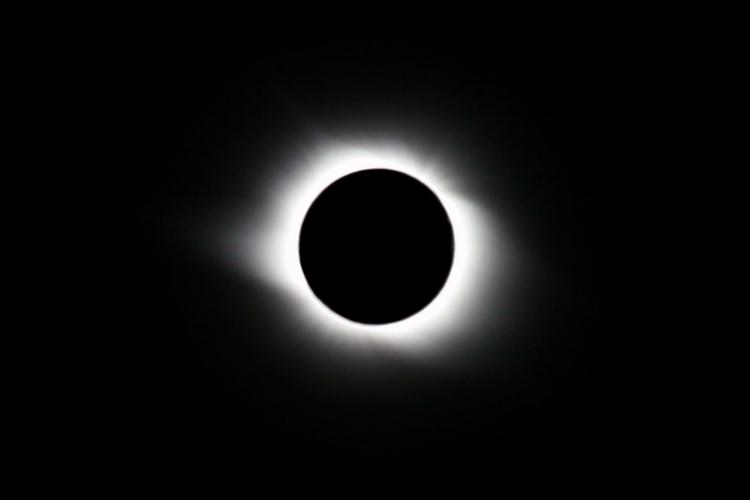 So, there you have it, a few facts about the Solar Eclipse. I hope you enjoy the Solar Eclipse tomorrow, but make sure if you are going out tomorrow, then you are wearing protective eyewear to ensure that you do not damage your eyes because while it is safe to go outside, if you are not cautious you can damage your eyes.